11/07/12 14:57 Rubrique :
Cinéma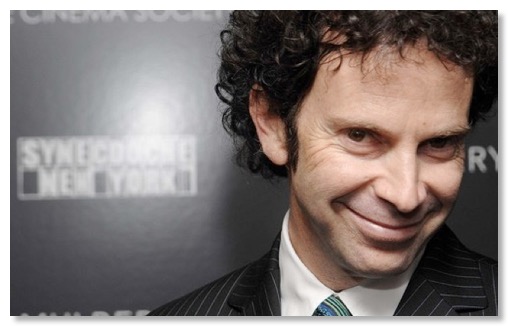 Charlie Kaufman (Eternal Sunshine of the Spotless Mind, Being John Malkovich et bien d'autres) fait partie de ces auteurs qui travaillent la même matière que Philip K. Dick.

En 1997, il a écrit une adaptation de Scanner Darkly, qui, vous le savez, n'a jamais vu le jour… jusqu'à ce que Richard Linklater fasse sa propre version.

Il vous est possible de lire le scénario, de vous amuser à repérer ses différences avec le livre et surtout de voir combien d'un scénariste à l'autre une adaptation peut changer du tout au tout.

Vous pouvez télécharger le .pdf.



08/05/09 13:04 Rubrique :
Cinéma
Un petit retour sur la production de
Scanner Darkly
, adaptation cinématographique de
Substance mort
.
15/04/08 22:19 Rubrique :
Bande dessinée
What does a scanner see ?

A Scanner Darkly
de
Philip K. Dick
. Conçu par
Laura Dumm
et
Gary Dumm
, avec des textes additionnels de
Harvey Pekar
.
Je me souviens avoir lu que le film de
Richard Linklater
,
A Scanner Darkly,
tenait plus de la bande dessinée que du dessin animé dans son approche très fidèle du roman. Le livre publié chez Pantheon Books aux USA (chez Orion en Angleterre) a le mérite de boucler la boucle en éditant, sous la forme d'une BD cartonnée, l'adaptation du film.
Afin d'être bien clair, une image vaut mieux qu'un long discours (
source
).
Comme vous le remarquez, le format est à l'italienne (c'est-à-dire plus large que haut). Le découpage reprend le film, les images étant seulement un peu moins contrastées. Comme l'unité devient la case et non plus le cadre, Laura et Gary Dumm, jouent avec la mise en page pour restituer le rythme de la narration. Le tout fonctionne sans jamais décevoir.
Au final, le livre constitue un ajout agréable au film.

En France on peut le trouver chez Amazon (A Scanner Darkly
) ou encore Alapage et .